Amid the recent controversy surrounding various NHL teams and players' decisions not to participate in their respective Pride Night events, former three-time All-Star defenseman PK Subban spoke out against the "push" to turn everyone into "activists."
Subban, who announced his retirement in 2022 after 13 NHL seasons, told Reuters on Friday that he doesn't think a player "should be an activist," adding that there are other ways to show support "without having to wear a hat." . , a t-shirt or a T-shirt."
"We can't pressure everyone to be an activist, we have to be very careful," said Subban, who joined ESPN as a studio analyst in November. "I feel like people pick and choose what they want to talk about and I don't like it when we put the onus on athletes to be activists."
SHARKS' JAMES REIMER REFUSES TO WEAR PRIDE-THEMED WARM-UP, BELIEVES 'EVERYONE HAS VALUE AND WORTH'
"They don't need to be activists," he continued. "I'm not saying it's right or wrong to wear the (Pride) jersey, we just have to be very careful how we put pressure on players to do things."
"You can support the LGBTQ community without having to wear a hat, t-shirt or jumper."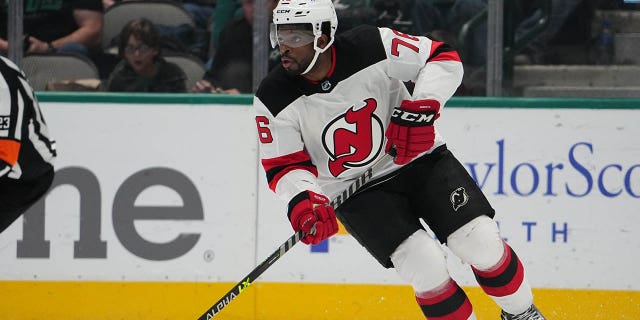 Commissioner Gary Bettman addressed the backlash last week after a growing number of players and teams opted out of planned Pride Night events.
"This is the first time we've experienced that, and I think it's something we'll have to evaluate in the offseason," Bettman told CTV News.
CLICK HERE FOR MORE SPORTS COVERAGE ON FOXNEWS.COM
Flyers defenseman Ivan Provorov San Jose Sharks goaltender James Reimer and NHL veterans Eric and Marc Staal, who play for the Florida Panthers, cited religious reasons they were opposed to wearing a jersey.
buffalo sabers defender Ilya Lyubishkin said he would opt out for fear of reprisals in Russia. The Chicago Blackhawks also used the same line last week.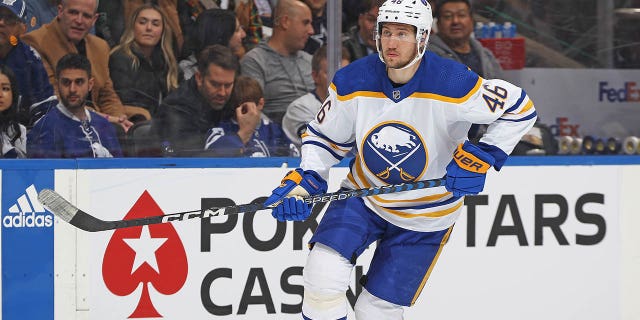 On Friday, vancouver canucks Winger Andrei Kuzmenko, who is also from Russia, became the latest player to opt out.
CLICK HERE TO GET THE FOX NEWS APP
"I'm not going to get into that because we don't know the deals that go on there," coach Rick Tocchet explained. "So I respect your decision."
Subban argued that the problem lies with the media, adding that there are "positive" stories in the NHL that don't get noticed.
"The people who write the articles, the people who push certain narratives in the media, have to be held accountable," he told Reuters. "We have to be very, very careful how we perceive a moment."
"There are a lot of players in the league who have started programs, why doesn't the media talk about it?"
Fox News' Ryan Gaydos contributed to this report.